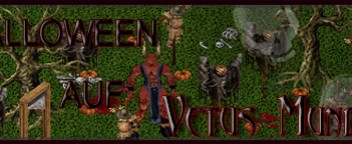 Trick or Treat
As it is for Halloween, from today on you can grab some sweeties or, with luck, a nice decoration item from any NPC with the words "trick or treat".
You'll need a trick-or-treat bag that will automatically appear in your backpack a few minutes after entering the world.
The bags and gifts are issued only between sunset and sunrise.
The Halloween event ends at sunrise 06.11.2019.
Happy Halloween!